FORMER LIVERPOOL AND FULHAM DEFENDER JOHN ARNE RIISE RETIRES FROM FOOTBALL
Posted by

content

on Saturday, 16 July 2016
Former Liverpool and Fulham defender John Arne Riise has announced his retirement from active football, according to reports.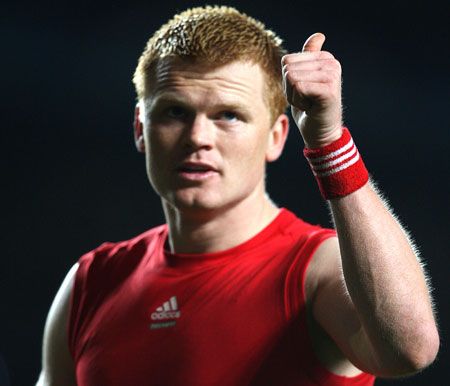 The veteran made the announcement at the age of 35 after making just 10 appearances for his first club Aalesund back in his homeland this season.
Riise started his career professionally in 1997 after coming through the ranks for Aalesunds Under 19 team in Netherlands. He then moved to France where he played in the French Ligue 1 side Monaco FC. With his rising profile, he moved to Anfield where he played from 2001 to 2008 when he joined AS Roma, an Italian outfit. The left full-back won the UEFA Champions League winner with the Reds in 2005 in a stunning thriller match. After a brief stint at Roma, he returned to England where he played for Fulham FC. In 2014, he played for APOEL Nicosia before going to India to play for Delhi Dynamos. This last campaign, he decided to return home after a long spell away.
On his personal website, the player wrote:

"My inner goal was to play football at the Norwegian top level until I was 40. But that is not to be. It stops here. Lately there has emerged a completely new feeling in me that I am no longer strong enough to perform at my best."
The player decided that he would leave when he realized he was no longer able to cope with the physical demands of a top-flight league. Riise has been capped 110 times in a 14-year international career with Norway.
Fulham itself just released 12 players which surprisingly include four regular first-team players, in a bid to find the right fit for next season. The players include Aaron Redford, Jordan Evans, Liam Donnelly, Dean O'Halloran, Shane Elworthy, Stephen Arthurworrey, Ian Pino Soler, Ange-Freddy Plumain and Jamie O'Hara. Central defenders Dan Burn, Shaun Hutchinson and Alexander Kačaniklić were not even spared.